Karenna Gore is the founder and director of the Center for Earth Ethics (CEE) at Union Theological Seminary. The Center for Earth Ethics bridges the worlds of religion, academia, policy and culture to discern and pursue the changes that are necessary to stop ecological destruction and create a society that values the long-term health of the whole. She is also an ex officio member of the faculty of the Earth Institute at Columbia University. Karenna received her degree in history and literature from Harvard University, and J.D. from Columbia Law School and a Master of Arts from Union Theological Seminary.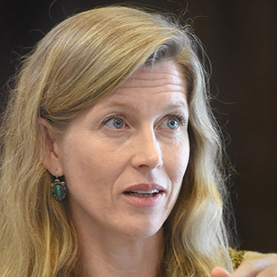 Prof. Dr. Kusumita Pedersen
Kusumita P. Pedersen is Professor Emerita of Religious Studies at St. Francis College and Chair of the Interfaith Center of New York. She is also a member of the Climate Action Task Force (CATF) of the Parliament of the World's Religions and of the Climate Working Group of the Committee of Religious NGOs at the United Nations, and serves on the Advisory Board of the Yale Forum on Religion and Ecology. She is co-editor of Faith for Earth: A Call to Action (UN Environment Programme and Parliament of the World's Religions, 2020), co-author of Global Ethics in Practice: Historical Backgrounds, Current Issues and Future Prospects (Edinburgh University Press, 2016) and author of a number of essays and book chapters on environmental ethics, the ethics of human rights and the interfaith movement. Her book Love and Transformation: The Philosophy of Sri Chinmoy is forthcoming from Lexington Books.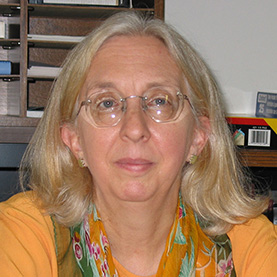 Kehkashan Basu, born in 2000, is an activist, speaker and youth leader and the founder of a youth organisation Green Hope Foundation, which seeks to provide a networking platform to children and youth, especially girls, to carry forward the Rio legacy through several environmental workshops and ground level projects on promoting gender equality, climate justice, stopping land degradation, biodiversity conservation, waste segregation and reversing land degradation. At only 12 years of age Kehkashan was elected for a 2 year term as UNEP´s Global Coordinator for Children and Youth and a member of its Major Groups Facilitating Committee. She is the youngest person and the first minor, ever, to be elected into this position in the history of UNEP.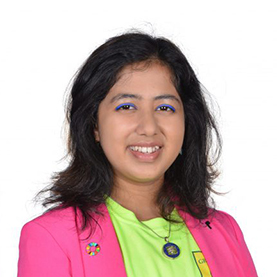 Prof. Dr. Thomas Schirrmacher
Prof. Dr. theol. Dr. phil. Thomas Schirrmacher, PhD, DD, is President of the International Council of the International Society for Human Rights, and Associate Secretary General for Theological Concerns (Theology, Theological Education, Intrafaith and Interfaith Relations, Religious Freedom, Research), which networks churches with approximately 600 million conservative Protestant Christians, chair of its theological commission, and director of the International Institute for Religious Freedom (Bonn, Cape Town, Colombo, Brasilia), the largest research network for religious freedom and against persecution of Christians and other religions and world views. The German major newspaper 'Die Welt' calls him one of the three leading experts on religious freedom globally and "Pope Francis' most loved Protestant".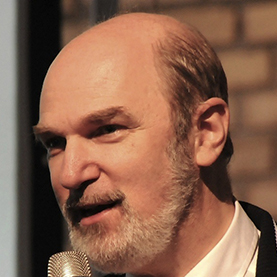 Fazlun Khalid is an advisor to the UN on environment and faith. He is a member of the UN Multi-Faith Advisory Council of the UN Task Team on Religion Development. As the founding director of the Islamic Foundation for Ecology and Environmental Sciences (IFEES), he is recognized as one of top fifteen leading eco-theologians in the world. He has appeared in the Independent on Sunday's list of the UK's top 100 environmentalists and is also listed among the 500 most influential Muslims globally by the RSCIS.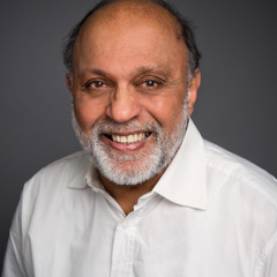 Dr. Ligia Noronha is the director of the Economy Division at UNEP. She is an economist with over 30 years of international professional experience in promoting environmental sustainability. Dr. Noronha acts as Lead Director of two of the seven UN Environment's sub-programmes, namely chemicals and waste, and resource efficiency, and leads the emerging agenda on Environment/Pollution and Health. Dr. Noronha's prior experience spans a wider-range of bodies in both the private and public sectors. She served in The Energy and Resources Institute (TERI) as Executive Director (Research Coordination) and as Director of the Resources, Regulation and Global Security Division. From 2005 to 2011 she served as Secretary of the Asian Energy Institute Dr. Noronha has published nationally and internationally on emerging issues relevant to energy and resource security, climate change, India's environmental and coastal policy, responsible mining, and resource federalism. She has also co-edited a number of books. Dr. Noronha has a Masters in Economics from the University of Bombay, a Masters in Sea Use Law, Economics, and Policy, and a PhD from the London School of Economics.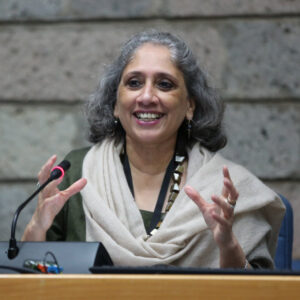 His Eminence Cardinal Peter Turkson
Cardinal Peter K.A. Turkson, Prefect of the new Dicastery for
promoting Integral Human Development at the Vatican
In 1992 he was appointed Archbishop of Cape Coast by St John Paul II and made Cardinal in 2003.
He was President of the Ghana Catholic Bishops' Conference 1997-2005, and since 2003
has been Chancellor of the Catholic University College of Ghana. Pope Benedict XVI named Cardinal Turkson as
President of the Pontifical Council for Justice and Peace, reconfirmed by Pope Francis in 2013.
Cardinal Turkson has been appointed by Pope Francis as first Prefect of the new Dicastery for
promoting Integral Human Development on 31st August 2016.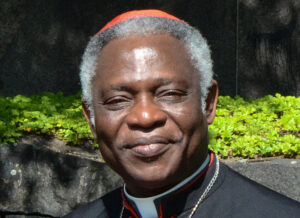 As a clan mother of the Turtle Clan, Onondaga Nation, Freida Jacques (Whatwehnineh) has devoted her life to peace and healing, bridging her own culture and educational institutions. Freida Jacques is also a public scholar for the New York Humanities Council.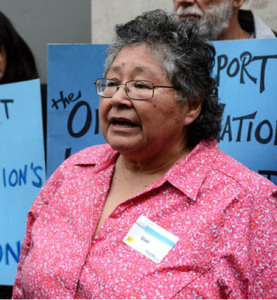 Faith for Nature: multi-faith action
Inspired to take collective action to protect our shared planet